First, navigate to the relevant build tool as per the links below, then follow the prompts to build your own vehicle.
RAM Trucks build tool
Dodge Challengers & Chargers build tool
Once you reach the summary page, click the "print your build" button on the bottom on the screen (pictured below).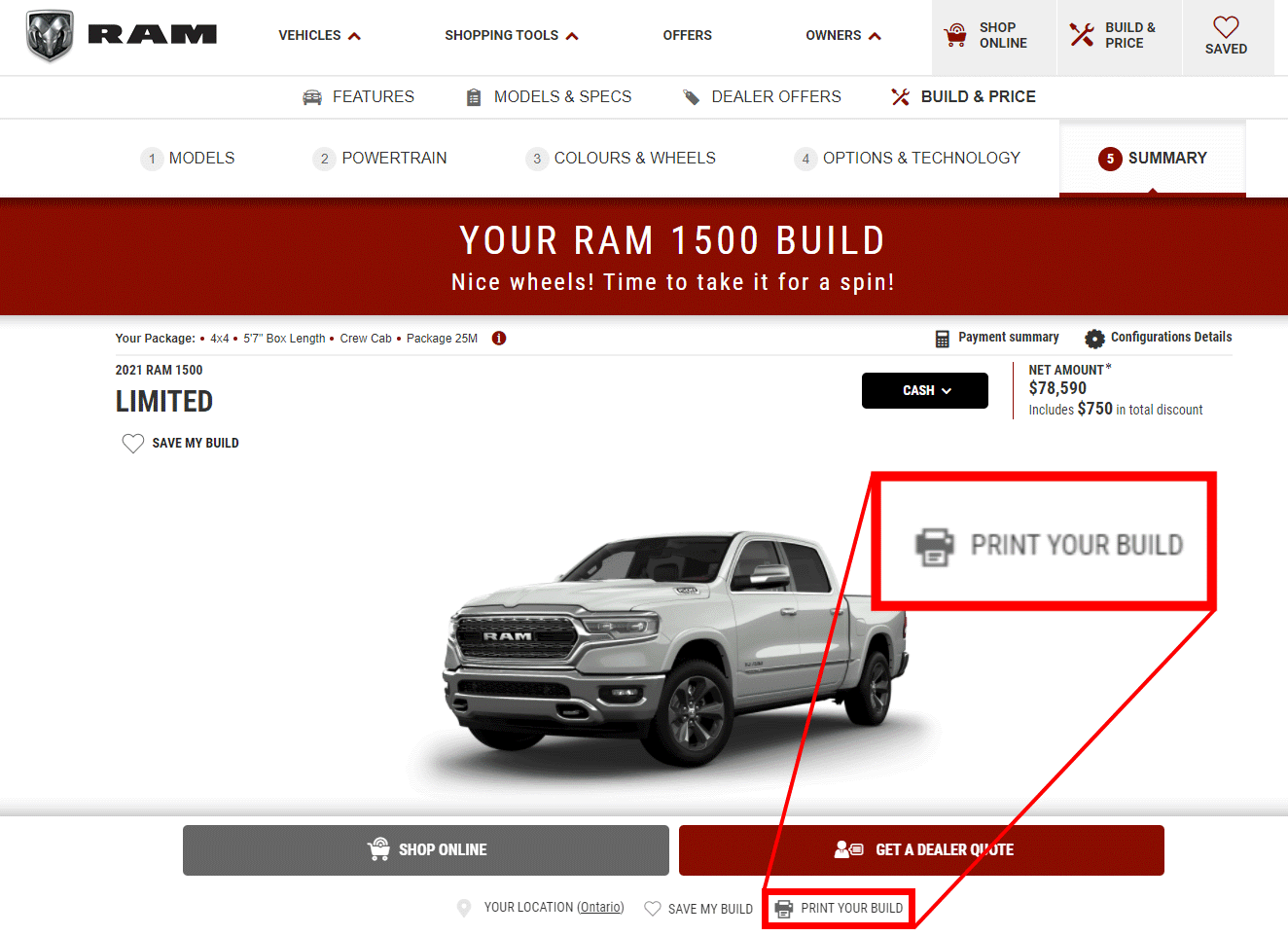 In the print pop-up, ensure that "Destination" or "Printer" is set to "Save as PDF" or "Microsoft PDF Printer", and ensure that "Headers and footers" are disabled if applicable.
These options may appear differently in different browsers, however two of the most common browsers (Chrome and Edge) are pictured below.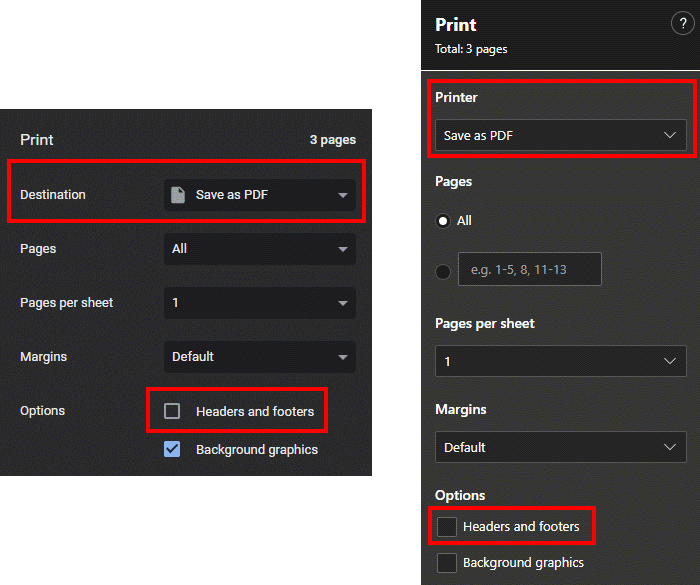 Once options have been confirmed, click "Save" or "Print", and select a memorable location for the file. The name of the file does not matter.
Finally, scroll up to the top of this page and click "Choose File", then select the one you just saved, and click "Upload".